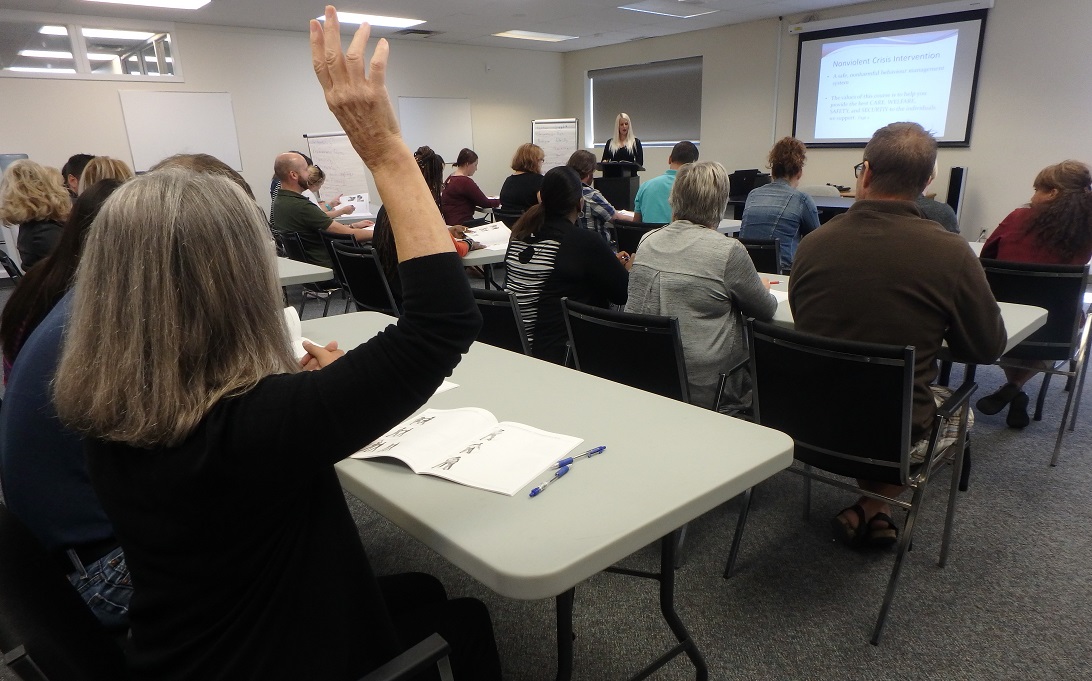 This 1,280 square foot training room has multiple configurations for tables and chairs that transform it into the perfect space for your next big event. The Training Room has full access to our audio/visual system which includes a high-definition ceiling mounted projector can display your next presentation, video or can be used to mirror your laptop. 
We offer five different layouts from which to choose, to suit whatever style meeting you need to have. Renting this room also provides you with white boards, flip charts and an easel, a podium, WiFi, coffee or tea and free parking. 
The Training Room also has natural light streaming in from two large windows which keeps the space feeling open even with dozens of people in the room.
We offer a 50% discount for Not-For-Profits during normal office hours from 8:30 a.m. to 4:30 p.m. and our rooms can be rented on weekday evenings from 4:30 on and on Saturday from 8:30 a.m. to 4:30 p.m.
To book this room email us at RoomRentals@pulford.ca
 

 

 

Size       (Sq. Ft.)

 

 

Classroom

Longs (5)

 

 

 

Theatre

 

U-Shaped/

Hollow Square

 

 

Banquet

Rounds (6)

 

 

 

Boardroom

 

 

 

Office

Meeting Room A

 

110

 

-

 

-

 

-

 

-

 

-

 

1 to 4

Meeting Room B

 

450

 

-

 

-

 

-

 

-

 

14

 

-

Meeting Room C

 

1260

 

55

 

70

 

27/36

 

42

 

-

 

-

Meeting Room D

 

200

 

-

 

-

 

-

 

-

 

12

 

-